* Auction Coming September 9th, 2019 *
Cat Care Hospital is hosting another Online Charity Auction to benefit Marion's Fund!
Have cute cat-themed or cat-related items you no longer use? Feel free to donate items to Cat Care Hospital for the next charity event! (Please drop them by the front desk.)
It is with a heavy heart that we announce the passing of Dr Cecelia Ho on Wednesday August 14th, 2019. Dr Ho was the founder of the Cat Care Hospital's first 15 years in Greensboro, NC. She was very active in local feline rescue organizations as well as instrumental in finding home for so many cats in need. The feline community has indeed lost a true friend.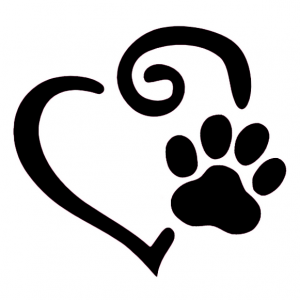 We think of Dr Ho this year as we help raise money for the fur babies she was so very passionate about.
Online Auction for Charity!
Helping Sick and Injured Stray Cats
Cat Care Hospital is hosting an online auction benefiting feline charity! All proceeds are going towards Marion's Fund. They help care for sick and injured stray cats, such as this young orange tabby, Valencia (pictured at the right.) Click the link below to read more about Marion's Fund and to view online auction items.
The auction will be live soon and will end Monday night December 2nd, 2019 at midnight. Take home a cute item just in time for Christmas, or save as a holiday gift this season, while assisting towards a very good cause!