Location
Cat Care Hospital is conveniently located at the intersection of West Gate City Blvd and High Point Road right off I-73 in Greensboro, North Carolina. We are in the Hunt Village plaza near several restaurants, All Pets Considered and Sedgefield Florist.
Cats Are Family
Your cat is your family and should be treated as such! We offer a wide variety of services to cater specifically to your kitty including: Allergy and skin care, dentistry, laser therapy, pain management, prescription diet options, surgical services and much more.
Quality Over Quantity
We like to take our time with you and your cat when you visit. If we can prepare your kitty's chart ahead of time, our Doctor can spend more important quality time with you and your pet instead of doing paperwork.
We're Here for You
Whether you are a new cat owner or have owned kitties for years, we are here to help! We offer a wide range of veterinary services tailored to your cat. Do you need your cat's vaccines updated? Does your pet need a nail trim? Are you leaving town and worried about your cat getting their medications on time? Call us and ask about services we can provide to assist you!
We're here to meet all your needs. At Cat Care Hospital, your cat isn't just a patient – they're family!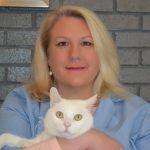 Lorna McLeod, DVM
Owner, Doctor of Veterinary Medicine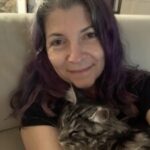 Katy Beachy, DVM
Doctor of Veterinary Medicine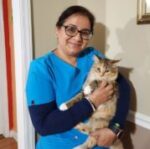 Cintia Rendon
Vet Assistant
Rayelle Pflugler
Vet Assistant
Crystal S.
Receptionist/Vet Assistant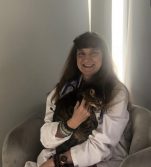 Elisa Coccaro, DVM
Doctor of Veterinary Medicine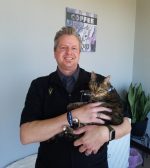 Matt McDaniel
Vet Assistant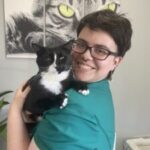 Amy Myers-Burke
Vet Assistant