Our Boarding Facilities
Our sizable boarding cages provide our patients with plenty of room to relax and stretch out. All of our boarding cages are made of a laminate material, not metal. The cages are manufactured as a single unit with no open seams that can trap bacteria and dirt. Unlike metal cages, laminate also retains heat and stays warmer than metal cages.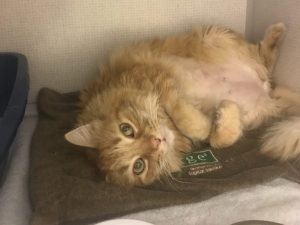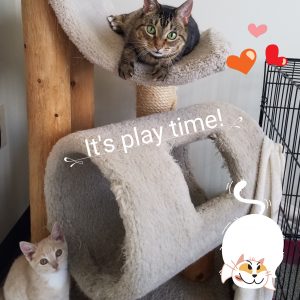 Comfort and Love
We understand how it feels to miss your beloved pet while away from home. You wonder if they are getting any special attention, exercise or petting while boarding. Out staff pride themselves in providing your cat with comfort and plenty of love while staying with us. We try to give each kitty a little love and exercise each day. Each staff member working at Cat Care Hospital cares for several of their own feline family members, so know your best friend is in good hands while you are away.
Relaxation and Quiet
Owners are encouraged to bring along any bedding, toys and food from home to minimize the stress on their cats. A feline-only hospital has the advantage over other cat and dog boarding facilities as the surroundings are not disrupted by the sounds of barking dogs. The quiet environment in our boarding room allows the cats to adjust to their new, temporary home faster and with less stress. Forgot their favorite bed? We have plenty of extra fuzzy blankets for your kitty to cuddle with!